News & Publications
Stay in the Know
Interested in Advertising with CLFP?
View our Media Guide for all advertising opportunities and rates.
---
CLFP Insider
CLFP's monthly e-newsletter, CLFP Insider, is distributed to all active food processor and affiliate members and provides updates on CLFP activities and industry issues.
Click the link below to view the recent issue.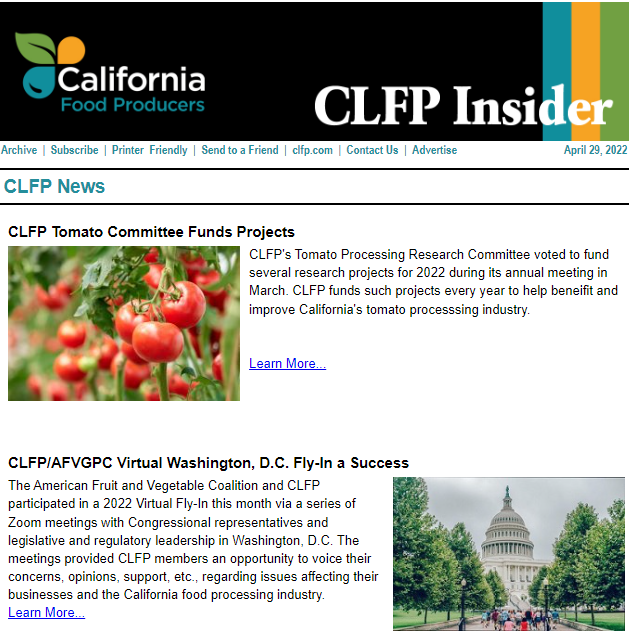 ---
Food Flash: CLFP's Weekly News Brief
CLFP's weekly electronic Food Flash includes articles from a wide variety of food processing industry publications and industry news from other sources.
Click on the following link to view issues and subscribe.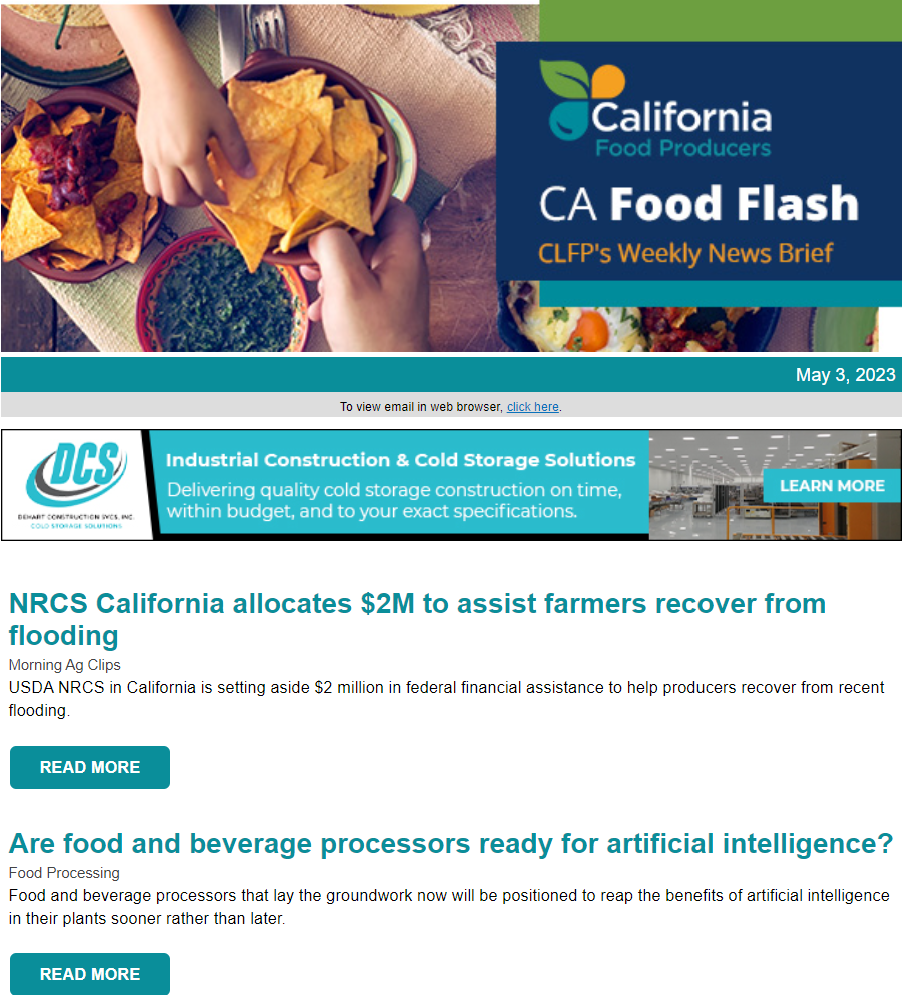 ---
California Food Producer (recently discontinued)
CLFP's California Food Producer magazine was published in the spring/summer and fall/winter and distributed to 2,000 plus food processing and allied industry members. Each issue had a specific theme and featured interviews, articles and updates on industry issues and CLFP activities.
Past Issues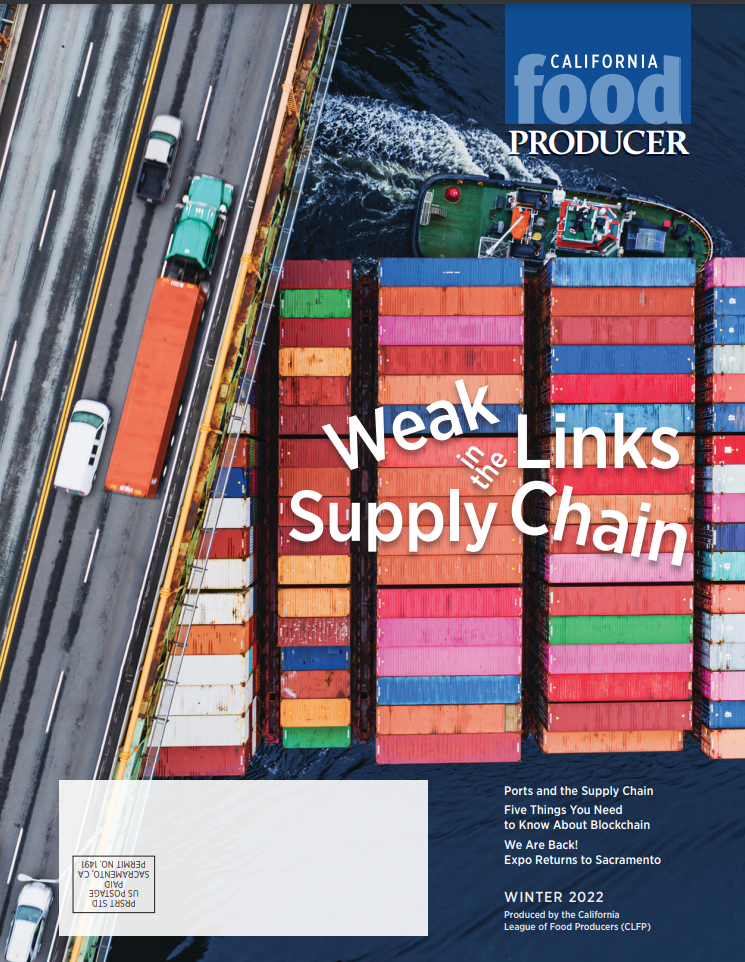 ---
Membership & Committee Directory
CLFP's Membership & Committee Directory is available in print and digital versions. It includes member companies, commodities packed, brand names, board and committee members, addresses, plant locations, phone and email listings, and more. Become a member today and have your company information published in our next edition!
---
CLFP Press Releases
CLFP issues press releases to the media about its activities and other industry news.
If you would like to receive these releases or are a reporter with questions about CLFP or the food processing industry, please contact us.

View all CLFP Press Releases here.
Mike Smyth, Olam Food Ingredients, Elected as CLFP 2023-2024 Chair
Thursday, May 25, 2023
Mike Smyth, Olam Food Ingredients, was elected the 2023-2024 chair of the California League of Food Producers (CLFP) at its Annual Board of Directors Meeting on April 27. Smyth is the Senior Vice President of Operations of Olam Food Ingredients (ofi), which is based in Fresno, CA. ofi sources from 2.75 million farmers, retains over 20,000 employees, operates [...]