Member Resources
Our Strength is in Our Membership
ADOGA Manual
American Dried Onion and Garlic Association Manual. Official Standards and Methods.
15th Edition. December 2022
---
Antitrust Compliance Guidelines
---
CLFP Pesticide Program
In 2008 the CLFP Pesticide Program transitioned into a web-based system powered by Agrian. The program is subscription-based, billed at an annual rate, and accessed online. List updates will be viewable on a real-time basis and subscribers will be notified of updates via an auto-generated email.
---
COVID-19 Information
N95 Masks Available for Purchase
For employers concerned about employee COVID-19 or wildfire smoke exposure, Cal/OSHA is maintaining a list of vendors who have at least 100,000 NIOSH-certified disposable N95 masks in stock for purchase.
The California Department of Public Health (CDPH) has created summary sheets in English and Spanish that you can distribute to workers to encourage them to be vaccinated.
The California Department of Food and Agriculture has created information pages as part of a public education campaign regarding COVID-19 and the workplace. One of these pages explains the new Housing for the Harvest program.
The California Department of Public Health (CDPH) Food and Drug Branch has compiled links to resources to assist the food industry during COVID-19. CDPH has also published a checklist for employers experiencing an outbreak of COVID-19 in the workplace. The Food and Drug Administration (FDA) has developed a checklist for FDA-regulated food operations to use when assessing operations during the COVID-19 pandemic, especially when re-starting operations after a shutdown.
The California Department of Public Health (CDPH) has officially launched the agency's Employer Vaccination Toolkit (Spanish language version). This page includes resources for employers who want to request vaccine support. Please note that submitting a request does not guarantee resources, but a representative will reach out to the requester within 3 business days to follow up and gather more details, if necessary. Mobile facilities are available for onsite mass vaccinations. More information can be obtained by contacting CDPH: [email protected].
---
Membership & Committee Directory
The CLFP Membership & Committee Directory is available in print and digital versions. It includes member companies, commodities packed, brand names, board and committee member names, addresses, plant locations, phone and email listings, and more.
---
Water Use Efficiency Study
CLFP recently sponsored a study of water conservation practices at food processing facilities to help members find practical and cost-effective ways to deal with rising water costs and improve sustainability in times of drought. For uploading purposes, the report has been split into three parts.
---
Wastewater Land Application Manual
The purpose of this guidance manual is to provide a state-of-the-knowledge resource for designing and operating a land application system for the best management of food process/rinse water.
---
Industry Links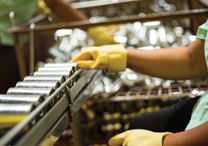 CLFP works closely with industry organizations, government, regulatory departments and agencies.
---
Peach Page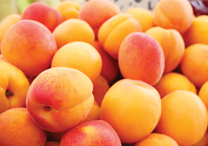 California processes 100% of the United States' canned peaches and nearly all of the frozen peaches.
---
Tomato Page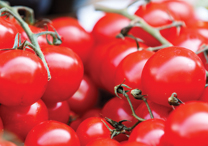 California dominates the world's production of processed tomato products.
---