Jim Lipman, California Olive Ranch, Elected as CLFP 2022-23 Chair
By Jacqueline Ostrander

•

June 21, 2022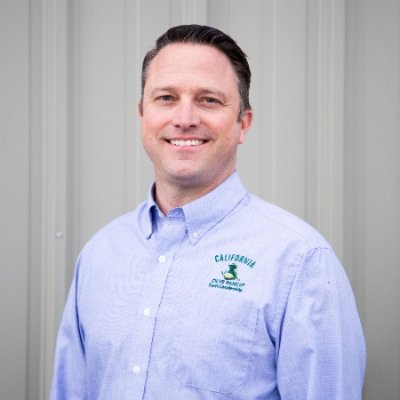 Jim Lipman, California Olive Ranch, was elected the 2022-2023 chair of the
California League of Food Producers (CLFP) at its Annual Board of Directors
Meeting on May 5.
Lipman is the COO of California Olive Ranch, which is based in Chico, CA.
The company was founded in 1998 and has the largest acreage of olive oil
producing trees in California, and one of the largest mills in the United States.
California Olive Ranch continues to make high-quality award-winning olive
oils and sprays, marinades and sauces, and Lucini Italia products such as
olive oil, marinades and sauces, vinegar, pesto, and more.
Other 2022-2023 CLFP officers elected were, Mike Smyth, Olam Food Ingredients, Fresno, CA, as first vice chair, and Melvin Ward, Sunsweet Growers, Inc., Yuba City, CA, as second vice chair. Patrick Ricchiuti, ENZO Olive Oil Company, Clovis, CA, will continue as immediate past chair.
CLFP board of director members were nominated to serve new and continued terms on the executive committee.
Nominated for 2022-2024 terms were: Jon Alby, Leprino Foods Company, Denver, CO; Nick Kastle, JG Boswell Company, Pasadena, CA; David Kiehn, Campbell Soup Supply Company, Dixon, CA; Chris Lehikainen, Stanislaus Food Products, Modesto, CA; Chris Ward, Pacific Coast Producers, Lodi, CA; and Michael Wood, Hilmar Cheese Company, Hilmar, CA.
Nominated for 2022-2023 terms were: Lily Chiem, Kagome, Inc., Los Banos, CA; Danny Green, Los Gatos Tomato Products, Huron, CA; Tim Hamilton, ConAgra Brands, Inc., Oakdale, CA; P.J. Mecozzi, Del Mar Food Products Corp., Watsonville, CA; and Chris Rufer, The Morning Star Packing Company, Woodland, CA.